MFI Wired Earphone
author: Ganhui Group
2023-08-31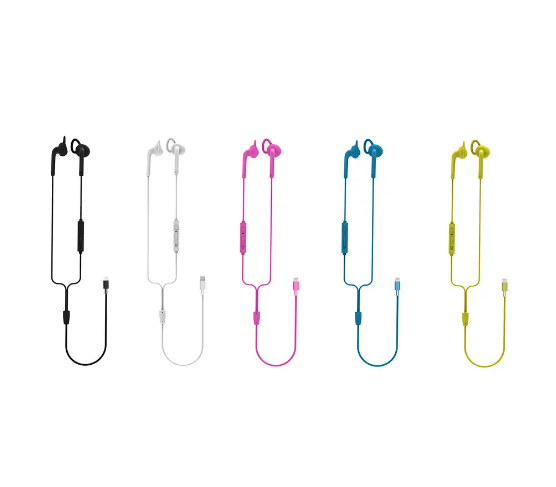 MFI Wired Earphone
Our company is proud to introduce our latest product: MFI Wired Earphone. This earphone has quickly become one of the most sought-after headphones on the market due to its exceptional sound quality and seamless compatibility with Apple devices.Our newly launched MFI Wired Earphone not only boasts a stylish appearance, but also offers a range of practical features that cater to the diverse needs of modern consumers. With unparalleled convenience and user-friendliness, our earphone is sure to deliver an unparalleled listening experience to all audiophiles. We are committed to providing our customers with the best products and services. Our MFI Wired Earphone is a testament to our unwavering dedication to excellence and innovation. Order yours today and experience the ultimate in sound quality and convenience!
Our company is proud to offer our MFI Wired Earphone, engineered with superior technology. Its sleek design features smooth lines and a modern aesthetic, appealing to the discerning tastes of our customers. With inbuilt microphone and remote control functions, users enjoy the convenience of seamless control over music playback and calls. Additionally, the headset boasts an anti-sweat function, making it the ideal choice for avid sports enthusiasts.
This earphone boasts improved sound quality with a professional-grade moving-coil drive unit that provides a more realistic timbre effect. Users will experience an immersive audio experience when listening to their favorite songs. Additionally, This earphone delivers a powerful and intense bass, creating a comprehensive and perfect auditory experience for our customers. We are confident that our MFI Wired Earphone will exceed your expectations and provide a superior listening experience.
Overall, MFI Wired Earphone is a very practical product, which in addition to portability and durability, the sound quality is also very good, and even comparable to some high-end wireless earphone. For those who are looking for quality and practicality, this MFI Wired Earphone is definitely a choice.