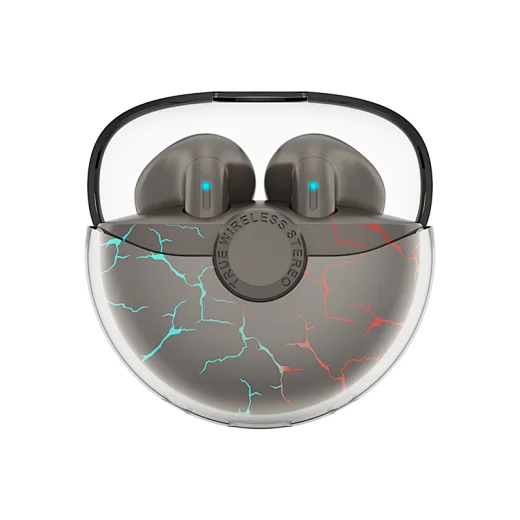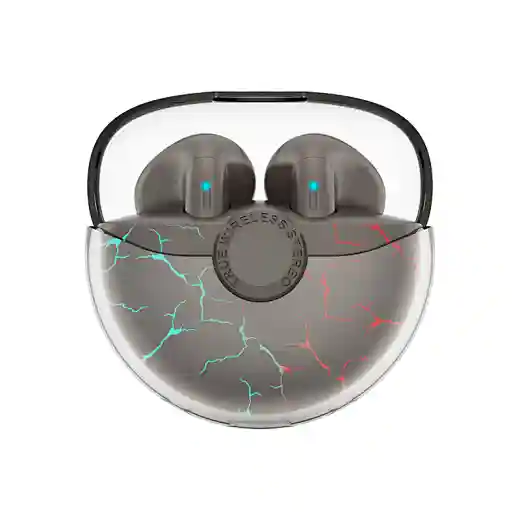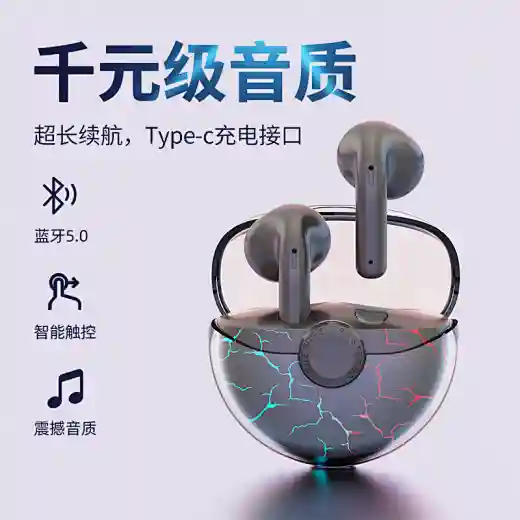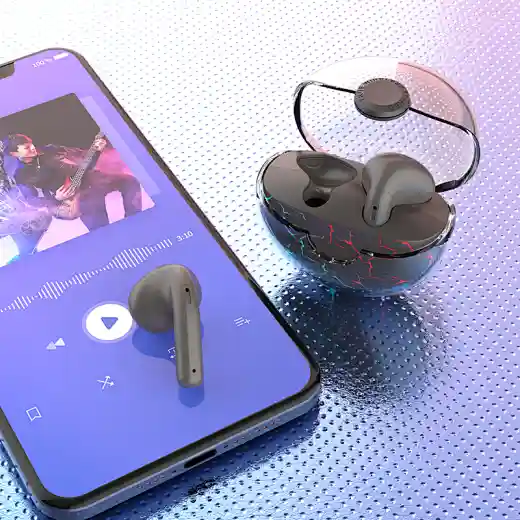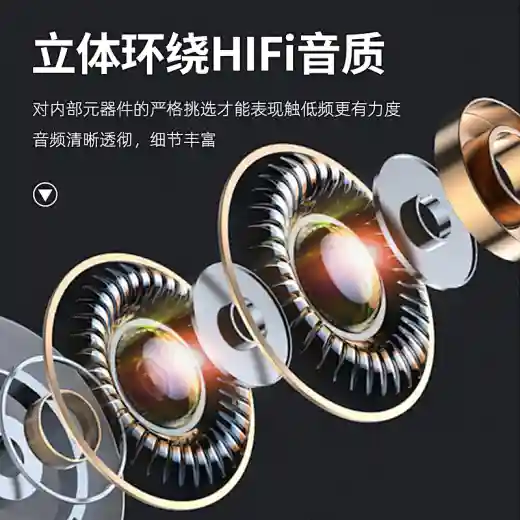 LK-03
The Crackle TWS headphones are a unique look in their class. Its shell uses the glazed sandblasting technology, so that the entire earphone shows a crack-like texture, full of fashion.
 ●Bluetooth Spec.:  V5.2
 ●Chipset: JL 6973
 ●Speaker:Composite speaker(uperior brass speaker with pure sound quality)
 ●Bluetooth Profiles : HFP A2DP AVRCP AVDTP SPP SDP
 ●Transmission Distance:UP to 10 meters
 ●Frequency:2.402GHZ-2.480GHZ
 ●Talk Time: UP to 5 hours
 ●Standby Time:UP to 100 hours
 ●Battery(Headset/Case): 25mAh/200mAh
 ●Charging Time :1 hours
This headphone uses advanced wireless technology, allowing it to seamlessly connect to your phone or computer, providing a more convenient operation while listening to music or making calls. Its unique cracked design not only enhances its appearance but also effectively prevents friction wear, extending the headphone's lifespan.

Furthermore, the audio quality of the cracked TWS earbuds is outstanding. It uses leading audio processing technology to deliver high-fidelity audio performance. At the same time, it uses a highly sensitive microphone to ensure call quality while effectively reducing noise.

Overall, the cracked TWS earbuds not only provide high-quality audio and call quality, but also a distinctive and fashionable headphone. Whether you are commuting or doing outdoor activities, the cracked TWS earbuds can become your best music companion.
1. Sports: The crack-resistant TWS earphones have sweat-proof features, making them suitable for various outdoor activities such as running, fitness and cycling. With wireless connectivity, you can enjoy music freely without worrying about tangled wires and earphones falling off.
2. Study and Work: The noise-cancelling function of the crack-resistant TWS earphones helps you isolate sound, reducing external disturbances and improving study and work efficiency. Wireless connectivity is convenient and fast, and there is no need to worry about tangled wires and restrictions.
3. Travel: The crack-resistant TWS earphones are lightweight and easy to carry, making them suitable for travel and business trips. Wireless connectivity allows you to enjoy wonderful music anytime, anywhere, making your journey more relaxing and enjoyable.
4. Leisure and Entertainment: The crack-resistant TWS earphones have excellent sound quality and comfortable wearing, making them ideal for daily leisure and entertainment. You can enjoy music, movies and games freely at home, cafes, libraries and other places.
No matter what scenario you are in, the crack-resistant TWS earphones can provide you with high-quality music experience and comfortable wearing sensation, making them an indispensable musical companion.