C to C with LED Light Data Cable
author: Ganhui Group
2023-09-06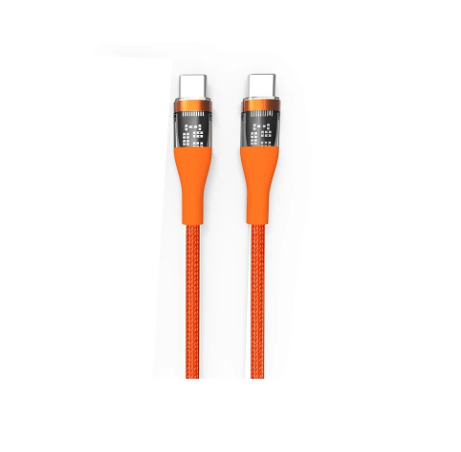 C to C with LED Light Data Cable
Recently, our company has a new C-to-C LED  light data cable, which has attracted wide attention from the market. This data cable uses the latest C-to-C interface technology, which greatly improves the connection efficiency and reliability between the LED  light and the power supply. We are proud to introduce this innovative product to create a more convenient, efficient and stable power experience for our customers.
Compared with the traditional USB interface, the C to C interface has faster transmission speed and greater bandwidth capacity. Using our company's C to C LED  light data cable, you can easily achieve high-speed data transmission and smoother video playback effect.
In addition, the data cable is made of high-quality materials and precision manufacturing processes, ensuring high durability and long life. Whether in family life or business occasions, the use of C to C LED  light data cable can bring users an extremely convenient and efficient experience.
This innovative C to C LED  light data cable opens a new chapter for the new generation of LED  light connection. This launch will bring users a more intelligent and advanced LED light use experience, making it more efficient and convenient.