Dual TWS Earphone
author: Ganhui Group
2023-08-16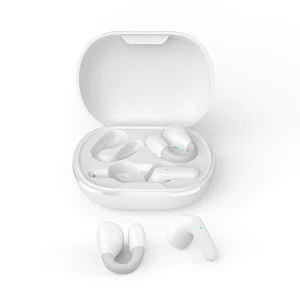 Dual TWS Earphone
With the ever-evolving advancements in science and technology, the demand for audio products has been significantly increasing. In recent times, TWS headphones have emerged as the latest trend in the audio market and have gained worldwide recognition for their portability and superior sound quality. One of the most distinctive features of TWS headphones is their wireless connectivity that enables seamless pairing between the left and right earbuds, as well as across various devices such as mobile phones.
There are various types of TWS headphones available in the market, however, the most popular one is the dual TWS headphones. These headphones consist of two independent earbuds and are equipped with advanced technology that guarantees exceptional sound quality. The introduction of TWS headphones is not only meeting the daily audio entertainment needs of people but also catering to their social requirements as well. It's not hard to envision the enhanced musical experience that two individuals can derive by wearing dual TWS headphones simultaneously, which is beyond the pleasure provided by using a single headphone.
Our company proudly presents our latest series of TWS headphones, which boast of exceptional performance and design. Specifically crafted for two-person use, our TWS headset features a premium sound decoding chip that delivers unparalleled audio clarity and authenticity, elevating the listening experience to unprecedented heights.In addition, the stylish and sophisticated streamlined design, coupled with a metallic shell, exudes an air of elegance and refinement. With four high-performance chips, this headset supports high-definition audio transmission and is equipped with Bluetooth 5.0 technology, allowing you to immerse yourself in the richness and beauty of music.
We are proud to introduce our latest product - the dual TWS headphones. The release of this series has stirred up considerable interest in the market, and has quickly become a popular choice among consumers. As a cutting-edge audio product, TWS headphones offer an exceptional music-listening experience that is unmatched in the industry.