Ganhui Group attend  INTEROP TOKYO 2023 (MAKUHARI MESSE)
author: Ganhui Group
2023-06-18
Ganhui Group attend  INTEROP TOKYO 2023 (MAKUHARI MESSE)
As a professional manufacturer of MFI wires and TWS Bluetooth earphones, Gan Hui Group is continuously innovating and improving product quality while actively expanding its international market. Recently, Gan Hui Group brought a series of new products to the Chiba Makuhari Communication and Electronics Consumer Exhibition in Japan to open up the Japanese market and enhance its international influence.
At the exhibition, Gan Hui Group showcased a range of the latest TWS Bluetooth earphones and MFI data charging cables. These products not only possess the latest designs but also have extremely high cost-effectiveness to meet different needs of Japanese consumers.
The relevant person in charge of Gan Hui Group stated that through participating in this exhibition, Gan Hui Group will better understand the needs and trends of the Japanese market, further optimize product structure and service quality, and provide better products and services for Japanese consumers. At the same time, opening up the Japanese market is also an important step for Gan Hui Group to achieve its internationalization strategy. In the future, Gan Hui Group will continue to strengthen its expansion into international markets, enhance brand competitiveness, and achieve sustainable development.
EXHIBITION:
INTEROP TOKYO 2023 (MAKUHARI MESSE)
DATE:
2023.06.14 TO 2023.06.16
PLACE:
2-1,NAKASE, MIHAMA-KU, CHIBA CITY
CHIBA 261-8550 JAPAN
BOOTH:
4Y08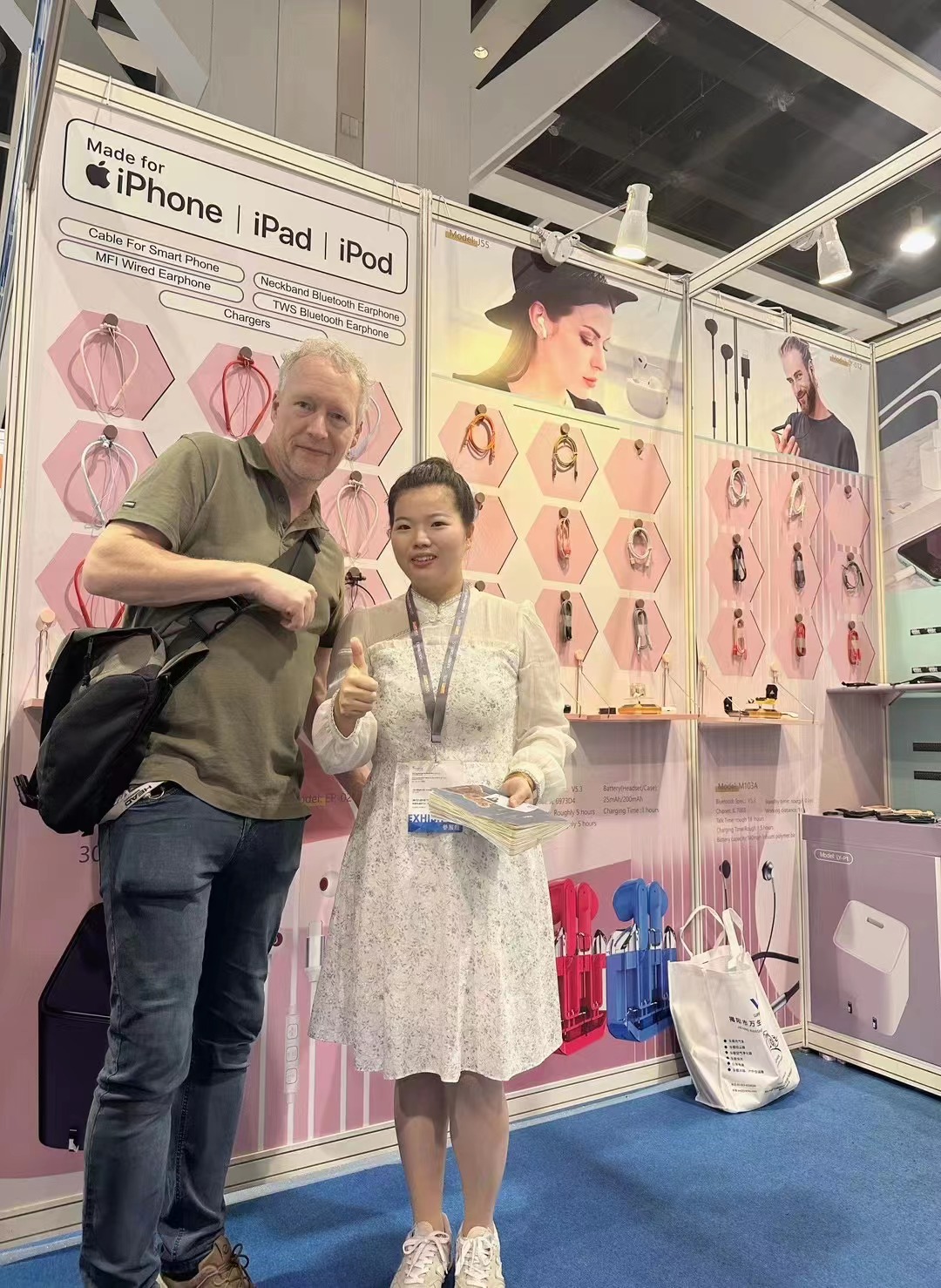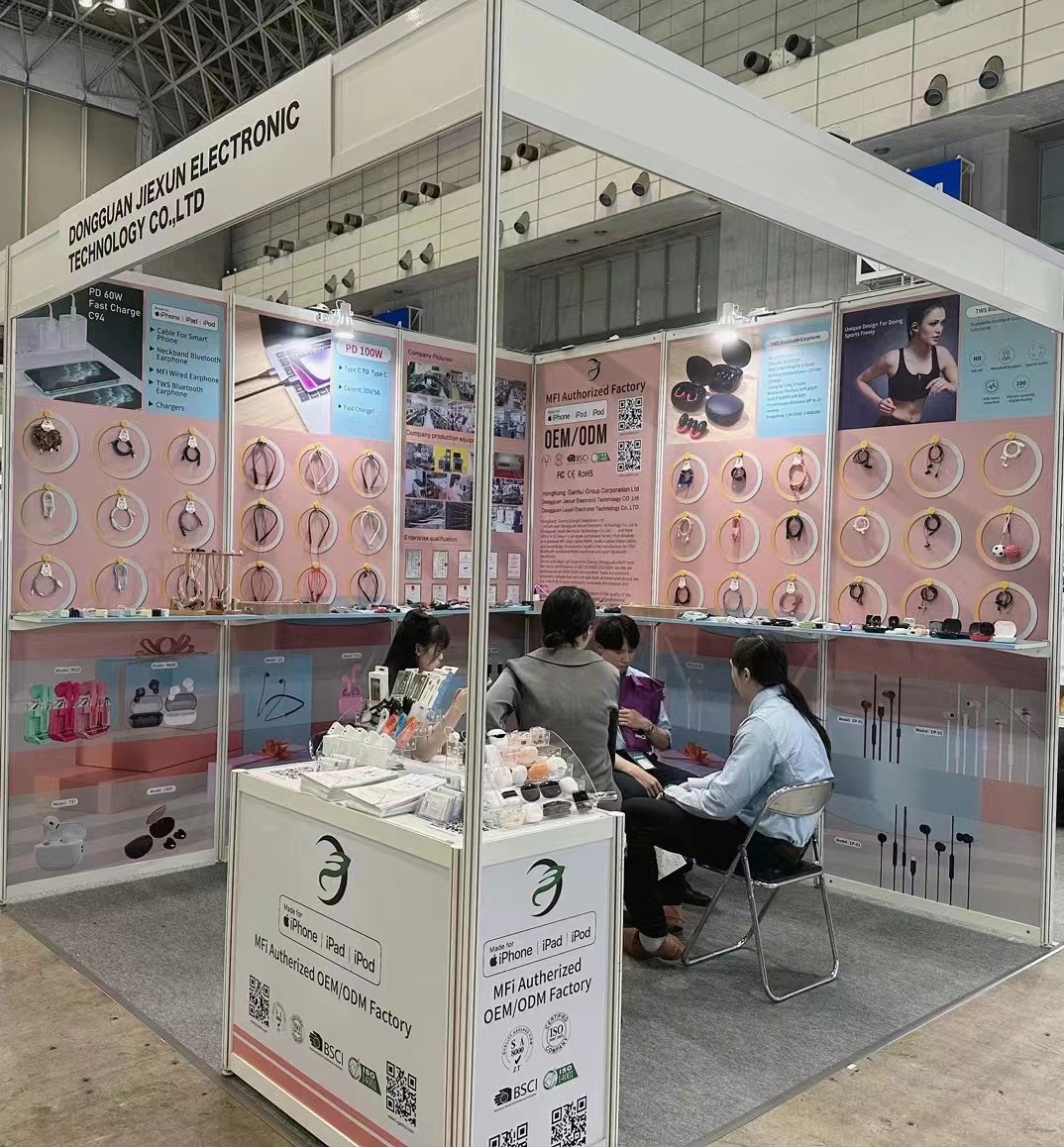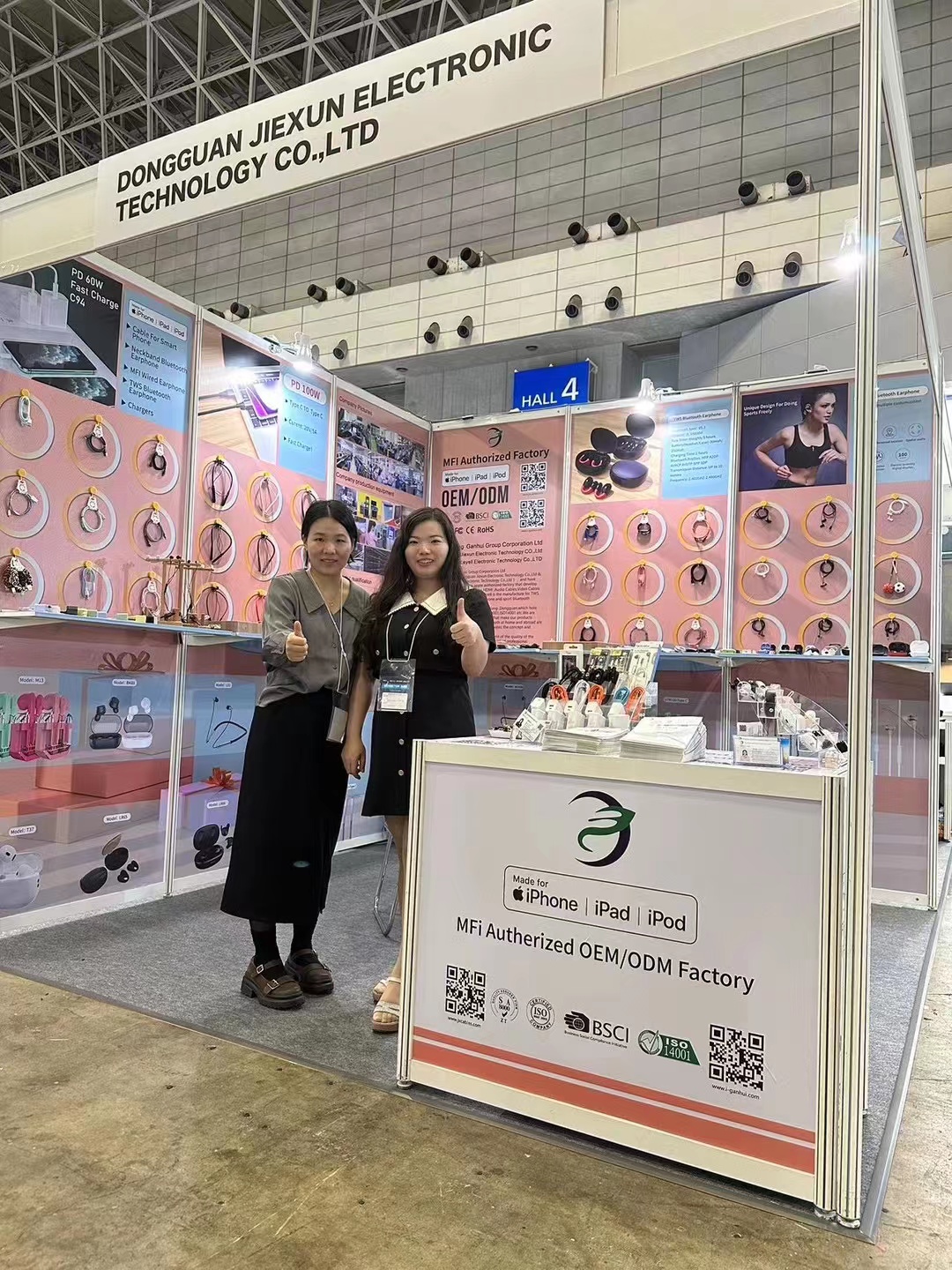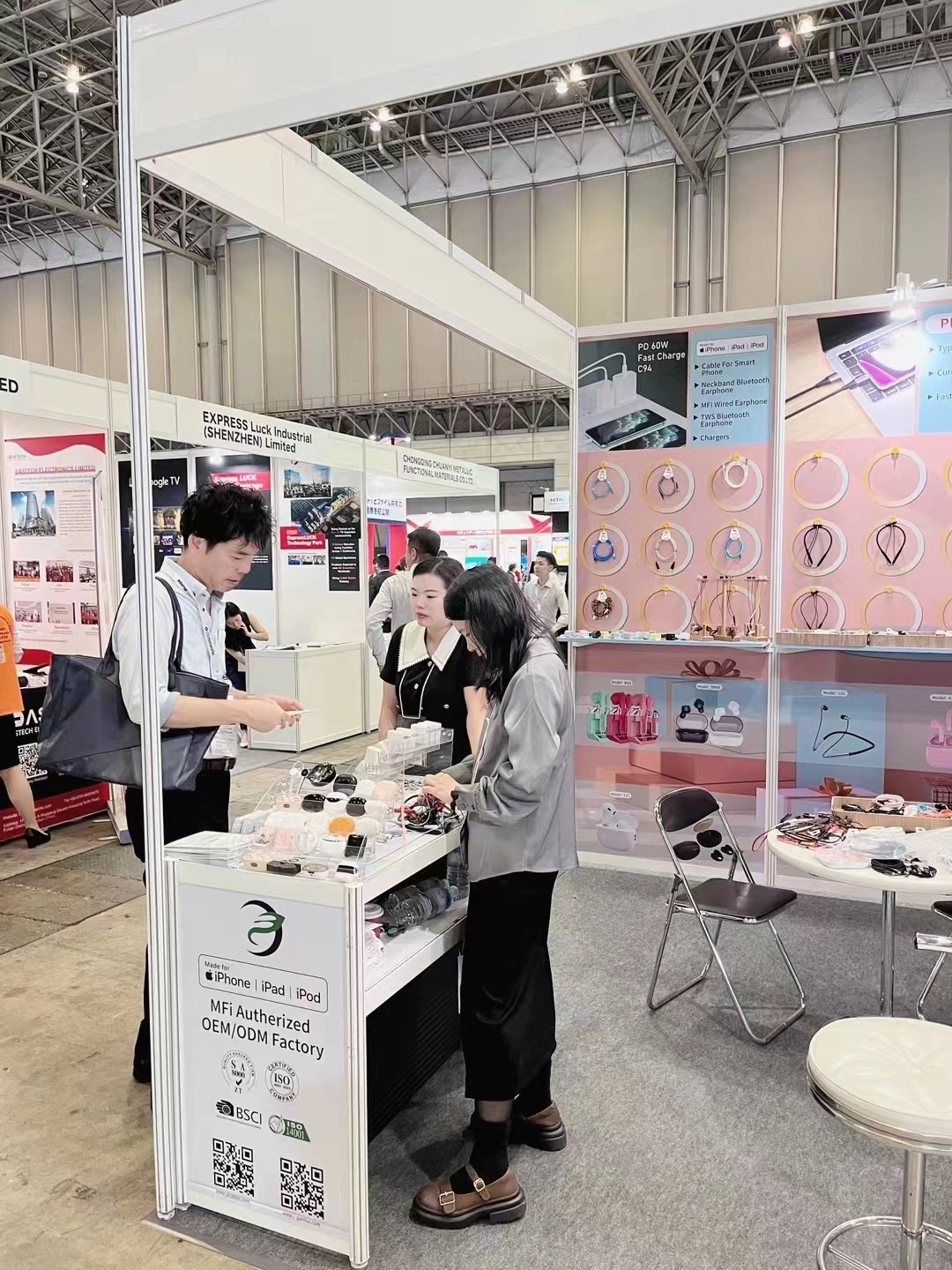 Hot-selling products at the Gan Hui Group exhibition include TWS earbuds, Bluetooth headphones, and MFI cables.
1. Clip-on TWS Earphone
TWS headphones are stylish, portable audio devices that are easy to carry anywhere. It uses advanced Bluetooth 5.0 technology, and the connection is fast and stable, without interference and signal loss from other devices. Moreover, its clip-on ear design fits better around the pinna, preventing the earphones from falling and allowing you to focus more on your music and calls. Multi-functional operation buttons, it is convenient for you to control the playback, jump, answer the phone and other functions, so that you can enjoy music at any time in your busy life. In addition, the headphones are equipped with excellent noise cancellation technology, so that you can immerse yourself in a high-quality audio experience. In short, the TWS earphone is a high-quality audio device with excellent performance, innovative design and easy operation, suitable for a variety of  different scenarios.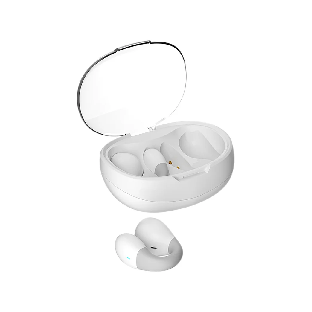 2.  MFI Cable is a standard certification from Apple, which stands for "Made for iPhone/iPod/iPad". It is a certification system that Apple has launched to ensure that third-party accessories are fully compatible with Apple devices. MFI-certified cables are widely applicable to Apple products, and they have better compatibility with Apple devices. At the same time, the quality of these cables is more reliable, providing a better charging and data transmission experience. As a leading manufacturer of communication and electronic products, Ganhui Group's MFI cables are certified by Apple, ensuring the high-quality of the product, and is therefore highly favored by users.