Clip-on TWS Earphone
author: Ganhui Group
2023-07-19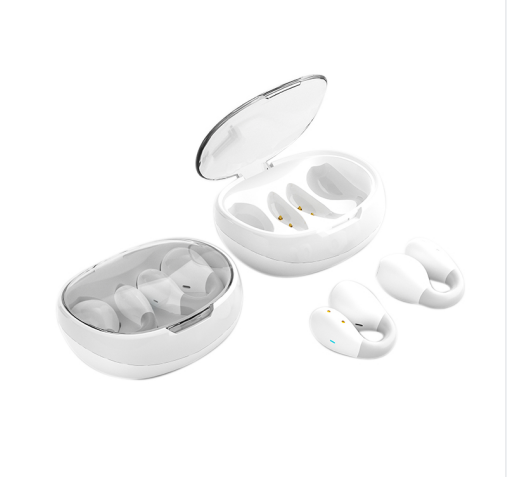 Clip-on TWS Earphone
With the advancement of the social economy, individuals are increasingly demanding in all aspects of life, including the small but significant items such as earphones. Historically speaking, most earphones have failed to deliver on users' expectations and requirements. However, our factory is elated to announce the latest development of our clip-on TWS earphones, which effectively address all the functions that people desire in an earphone.
This headphone boasts a stylish and attractive appearance, making it a highly portable audio device that you can carry with ease. With its advanced JL6973 technology, you can enjoy a fast and stable connection without any interference or signal loss from other devices. Its clip-on ear design ensures a snug and secure fit around your auricle, preventing the earphones from falling out and allowing you to focus more on your music and calls.Equipped with multi-functional operation buttons, you can easily control the playback, jump, answer calls, and perform other functions, ensuring you can enjoy your favorite tunes anytime, anywhere. Additionally, this headphone comes with excellent noise cancellation technology, enabling you to indulge in an immersive high-quality audio experience without any distractions.You can rest assured that this earphone will stay firmly in place, making it the ideal wireless audio device for everyday use, including exercising, working, studying, or even when on long journeys. Treat yourself to a comfortable and effective audio experience with our popular headphone.
Various qualities evoke different emotions, however, high-quality products consistently inspire happiness, contentment, and an overall pleasant experience for consumers. This is precisely why we all gravitate towards superior products, and our headsets are no
exception. Once you try it, you'll recognize its exceptional quality. Its successful sales in numerous countries is a testament to its excellence. Don't hesitate any longer - seize this opportunity while it's available. You won't find a better product beyond this point.
Please click the image below for the details of the clip-on TWS earphone.